Giant Pumpkin Weigh-off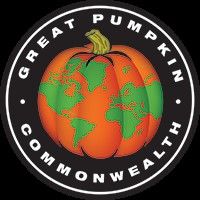 Wargrave Nursery Giant Pumpkin Weigh-off
Wargrave Nursery Plant Centre is excited to announce a Giant Vegetable Weigh-off on 3rd October 2020.
The event is registered with the Great Pumpkin Commonwealth and the results of all eligible entries will be submitted for official recognition. In addition, all weigh-off results of EGVGA members will be submitted to the EGVGA website.
Due to the current coronavirus restrictions, and the uncertainty how they may be applied in the coming months, this is intended as a "drive-thru" weigh-off for all categories of GPC vegetables and selected other vegetables judged by weight or length. There will be no prize money or ceremony, just the opportunity for growers to get their best efforts officially weighed and registered. There will, however, be the usual GPC class awards, and, also, certificates of size achieved and ranking for all entries.
We are now accepting entries, please use the form at the bottom of this page.
GPC Classes (judged by weight)
Giant Pumpkin
Giant Squash
Field Pumpkin
Watermelon
Giant Marrow
Bushel Gourd
Giant Tomato
GPC Class (judged by length)
Long Gourd
Other Classes (judged by weight)
Onion
Cucumber
Potato
Green Cabbage
Red Cabbage
Leek
Other Classes (judged by length)
Runner Bean
Cucumber